PIKMIN!!!
Hey hey hey! It's NEW YORK COMIC CON! Man! 4 days of EPIC GEEK FUN!
Here's some fun pics from the event scoured from the net
REALLY HUGE TON OF PHOTOS from David Ngo's Flickr. Good stuff bro!
Also really good set by Mike Rogers Flickr
MTV geek has their own LOVELY photos here. Check it!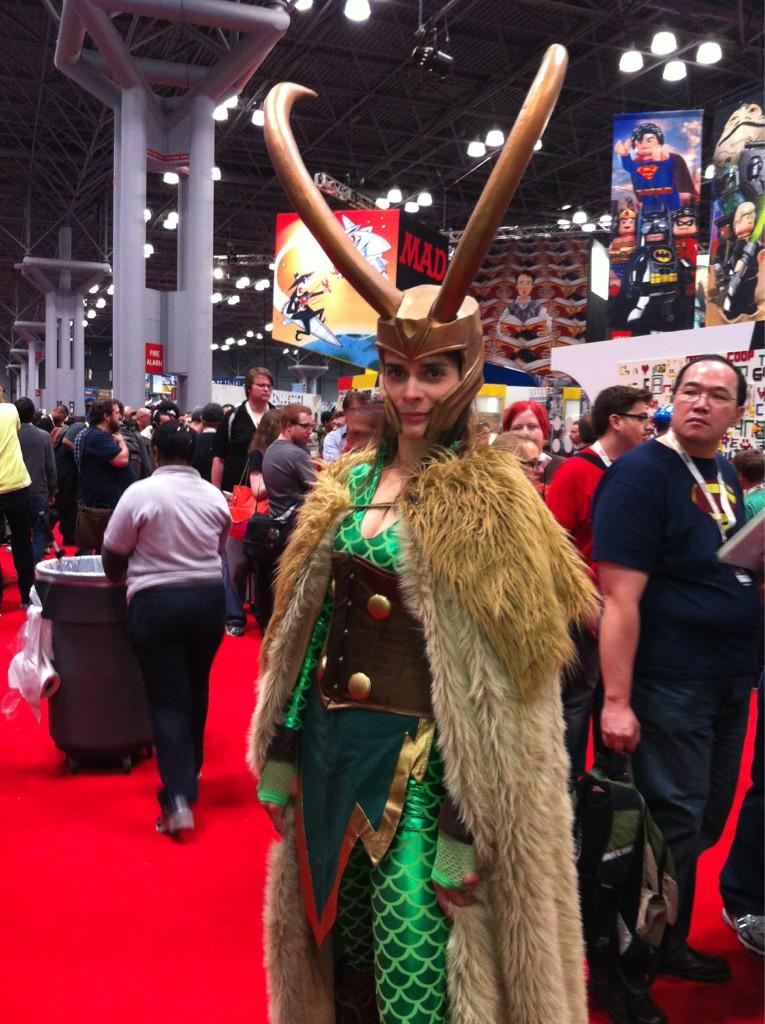 Fur Coat Lady Loki!
Bleez - DC Comics
Lady Sabertooth
Mr Bane.
Wicked body paint dude!
It's McFly! - Back to the Future
Nice armor dude
Ghostbusters!!
It's a Castle Crasher!
Team Dr Who!
Killer Croc?
Caped Wonder! Sweet pic!
SHWEET!
Wonder Woman
Gotta have the Evil Nurse from Silent Hill
Lara Croft meets Speed Racer!
HOLY CRAP it's Nick Fury!
Kronen from Hell Boy!
Team Skyrim - FUS RO DA!!
Team Prometheus! Nice Engineer.. be nice
It's Dexter from Dexter's Lab! Where's DiDi?
CARNAGE!! Not bad mate, not bad
Danni and her dragons! - Game of Thrones
Wow. Lady He-man.
Freya from Final Fantasy IX
Sailor Jupiter and Mars - Sailor Moon
Ooo Ibuki! - Street Fighter
HOLY CRAP. IT'S MUSCLE PROF. LAYTON. BAD ASS
it's POPEYE! Need a pipe though
Whoa! Mass Effect!
Ace Ventura...?
WHOA. HE LOOKS LIKE THOR ALRIGHT (I sure hope that isn't a sculpture)
Sabrina from Pokemon!
HOLY CRAP. OPTIMUS PRIME
KING PIN!! XD
Lady Nightwing!
The lovely Ashley Eckstein (voice of Ahsoka from Clone Wars) in her Tardis dress!
I don't know what you are but that's AWESOME
Believe me, there will be MORE PHOTOS from Sat and Sunday! Stay tuned folks!