Monday, October 15, 2012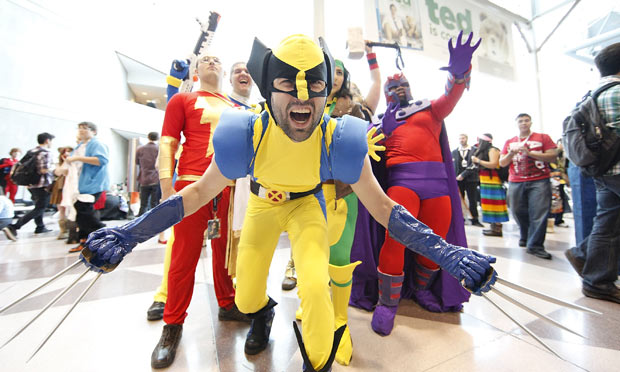 Annd it's a wrap for New York Comic Con!
here are the AWESOME pics from over the weekend! Wow!
For more amazing photos, check out Comic Book Movie's VERY HOT LADIES here.
Too funny bro, too funny
Black Bat and Bat Girl
Lady Galactus!
Whoa. It's Mystique
Scorpion and Hello Kitty Chun Li?
Classic Cat Woman
Ariel...with glasses!
SPY VS SPY!!
YOU CRAZY BRO! Bumble Bee - Transformers
YIKES! Lady Two Face
Team Horror!

OMG. SHE LOOKS LIKE ANNE HATHAWAY. Selina Kyle
Black Widow and Lady Comedian

Black Widow

Batman is ANGRY!!
Batman Beyond!
Nova!
JACK SKELLINGTON!! - Nightmare Before Christmas
Ramona Flowers - Scott Pilgrim! (Pumny)
Whoa! Psylocke!
Mr Freeze!

Hypersmash