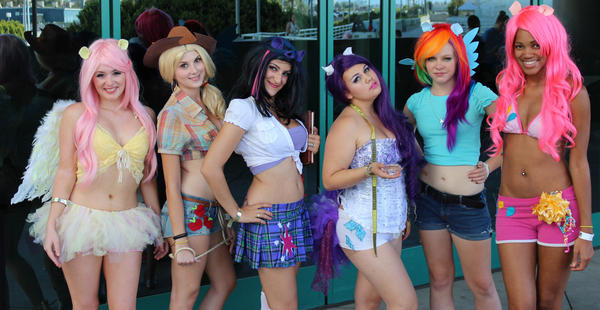 My Little Ponies
Comikaze just wrapped day 1 and tweets and pic submissions are appearing on the net featuring interesting cosplay spotted at the con!
Here are some interesting ones that people are posting on Twitter!
WALL-E! LIFE SIZED
Team Mortal Kombat!
ADVENTURE TIME!
All the Harleys!
Scary Face Venom chic!
Bane & Wonder Woman!
WOLVERINE O_O
SLENDER MAN O_O
'Not Bad' says the Joker
Bane & Cobra Commander!
LADY PUNISHER! Out for revenge!